The spay and neuter procedure is the most common service the Advanced Vet Care Clinic of Milwaukee provides for our clients, and it's also one of the best things you can do for the health and overall wellbeing of your pet. It's a routine, safe, and painless outpatient surgical procedure with a fast recovery time.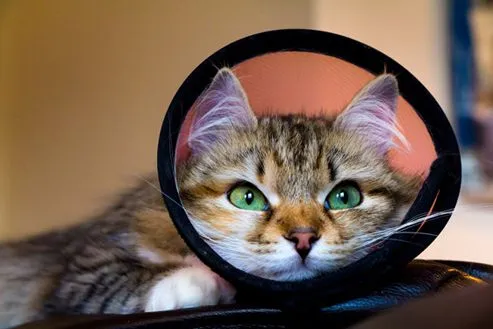 Reasons To Spay And Neuter Your Pets
Besides the many health benefits your pet will enjoy after they are spayed or neutered, briefly outlined below, you'll be contributing to the welfare of pets across the nation. Millions of homeless and abandoned dogs and cats are euthanized in shelters each year in the U.S. because there simply are not enough homes to place them in. Spay and neuter procedures help to keep the animal population under control and prevent these needless deaths.
The Benefits
Your Advanced Vet Care Clinic doctor will examine your pet and advise you on the best time to have the procedure done for your cat or dog.
In general, it's recommended that cats be spayed or neutered at about eight weeks of age and dogs at about six months. Neutering is the removal of the male's testicles and spaying the removal of the female's reproductive organs. The benefits of having this done include:
Neuter – Eliminates the risk of testicular cancer and reduces the risk of prostate disease. Lessens aggressive behavior and urge to roam, and makes them less likely to mark their territory on furniture and carpets.
Spay – Eliminates menstruation and the heat cycle, and reduces the risk of breast and reproductive organ cancers. Stops the crying and screeching behavior displayed during the heat cycle.
The Spay And Neuter Procedure
Your veterinarian will advise you not to give your pet anything except water after about 10 pm on the night before the procedure. When you arrive at the clinic your pet will be sedated and the surgery will be performed. It's a simple and safe procedure and it doesn't take long. Afterward, they'll spend about two hours in the recovery and observation room, and then they'll be able to go home with you. You'll want to keep them comfortable indoors to avoid exertion for about 10 days and examine their stitches daily to ensure they stay in place.
When you need spay and neuter services in Milwaukee, WI, call the Advanced Vet Care Clinic at (414) 365-5200 or contact us online to set up an appointment.
We are proud to provide top-rated spay and neuter services in Milwaukee, WI – Click here to check out our 5-star reviews!