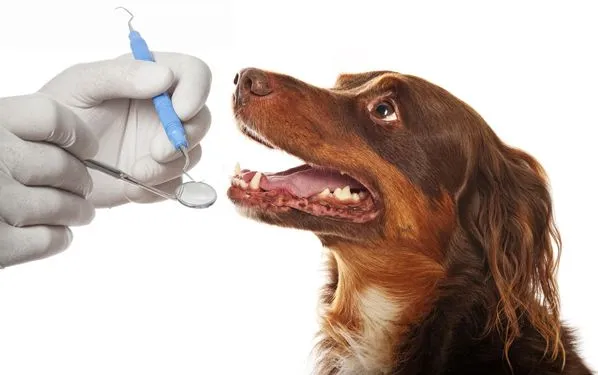 Advanced Vet Care Clinic of Milwaukee believes in a holistic approach to animal health care. We provide a comprehensive range of services to our customers including basic and advanced pet dentistry. Good pet dental care for dogs and cats is one of the most important elements in keeping your pet healthy, happy, and active. One of the most common dental problems in dogs and cats is periodontal disease. In fact, most will show the initial symptoms of it by the time they are three years old. If not treated effectively, periodontal disease can eventually lead to painful and/or missing teeth and sore bleeding gums that cause discomfort and eating difficulties. It can also cause problems with major organs like the heart, liver, kidneys, and lungs. Early detection is the key to prevention. It's important that you schedule an annual dental exam and cleaning with your vet.
Practicing Good Pet Dental Care At Home
Pet owners can do a lot right at home to keep their pet's teeth and gums healthy and clean. Examine your pet's teeth at least once a week looking for signs of dental problems, including loose, missing, broken, or blackened teeth, gums that are swollen or bleeding, excessive buildup of tartar and plaque, and unusually bad breath. Refusing to eat and awkward chewing can indicate mouth pain. Most pets will get accustomed to having their teeth brushed with a little time and patience. Ask your Advanced Vet Care Clinic doctor about special diets to promote dental health and special chews and treats to fight tartar and plaque.
Veterinary Pet Dentistry
Our clinic is equipped with a state-of-the-art surgical suite and diagnostic laboratory and a highly trained staff to provide your pet with the best in dental care. A routine dental checkup and teeth cleaning for dogs and cats require administering anesthesia, so your pet will be asleep in a recovery room for a while after the procedure. Plan for your pet to spend a full day with us before you can take them home. Basic pet dentistry services we provide include but are not limited to:
Cleaning
X-Rays
Extractions
Oral Surgery
The Advanced Vet Care Clinic of Milwaukee is committed to providing your pet with the very best in pet dentistry services. To schedule a checkup and teeth cleaning for dogs and cats, just call us at (414) 365-5200 during office hours or contact us online anytime. We look forward to meeting you and your pet!
We are proud to have top-rated pet dentistry in Milwaukee, WI – Click here to check out our 5-star reviews!